Beta 0.1510.0.0
Minecraft, the sandbox game par excellence, is back with a new version, Minecraft Windows 10 Edition. Craft and find protection against the night beasts

The new Minecraft for Windows 10
Minecraft Windows 10 Edition is one of the most awaited developments since it was announced to be launched on the 29th of July of 2015, at the same time as Microsoft's new operating system, Windows 10.
Start crafting in Windows 10.
We all know that it's one of the most successful games of all time thanks to knowing how to combine the adventure, platform and sandbox genres, together with all the elements that we usually like in the same geometric world.
Minecraft offers total freedom of movement so that gamers can create their own world where they'll have to try to survive.
Features and new elements in Minecraft Windows 10 Edition
These are probably the most important options of Minecraft Windows 10 Edition Beta, a new game that combines elements from the Pocket Edition and the PC version:
Build all sorts of defenses, constructions, shelters...
Create and explore and endless world.
Protect yourself against nighttime monsters.
Search for materials and create tools, objects and weapons to be able to survive.
Different types of controls: controller, touch options and keyboard and mouse.
Plenty of objects and characters have been added: zombies, pigs, skeletons, baby squid, naked sheep, iron golems, potions, picks... and many more.
Play with your friends in local multiplayer mode and also online after the next update.
Requirements and additional information:
Requires Windows 10.
This is a Beta version that you can access for free if you already had the Minecraft Java version on a previous operating system.
The games and worlds of the Minecraft version for Java aren't compatible with the Beta version of Minecraft Windows 10 Edition.
This is a pay-to-play version.
Antony Peel at Google +
Images Minecraft Windows 10 Edition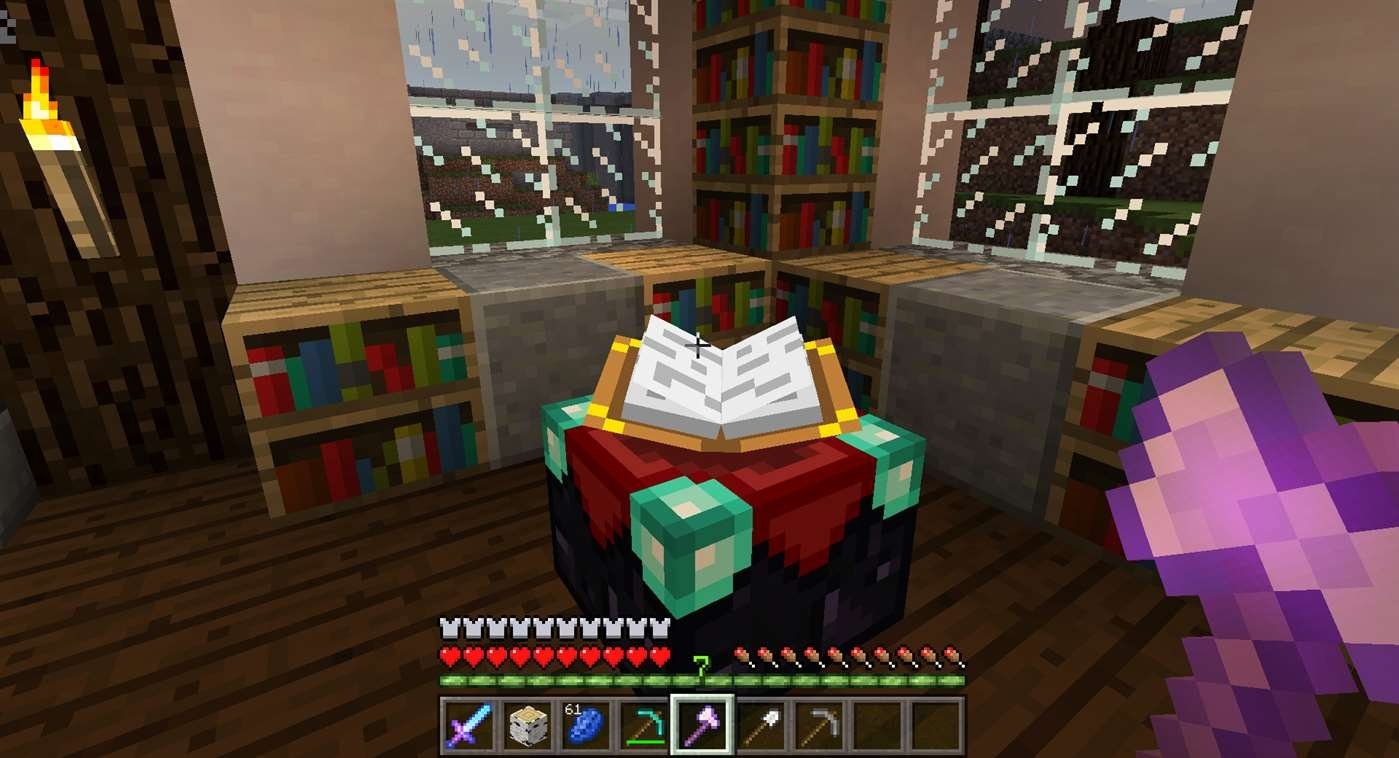 The mobile version of the construction block game

An endless world of adventures